nest: chemins pliés
One goal, many paths. If only this aphorism were as true as its popularity suggests, or perchance, if only it were as clear as its simplicity suggests. Perhaps, then, this—or any— life would surely be simpler and more manageable! As if our life were actually only a mountain for which there is but one peak. Alas, (or thankfully), life is not a path to a goal. There are many goals within each path one finds, in any life-option taken—almost with each step and certainly with each dream. Each each path its own, transient/contextual, and not forever. Neither this nor that, and not not, either. To start a path, best have a goal. And what to do upon awakening path-driven/goal-bound? There is no mountain but real mountains, and Sisyphus is allegorical. To start a life—now? And to return? Yet, how to start, and where, the first step—from/to—be it metaphorical, desperate or physical?
There is no returning, as has always been known by those who dwell in time.
Nothing exists by itself. There are dynamically more contexts actual, than the entirety of those compiled by all human imagining, ever. How do we get to there, from here? What "there" is that: we have divined it to be by wishing, longing, occasional thinking, remembering-imagining, arguing, propounding, desiring, willing and dreaming? What is it to act as if we know the path with all its folding, diverting, angling, just out of sight, couched within that goal we dream of without end? As if we know tomorrow? Who thinks they know today? There are none of the pretend-imagined demons at all (Descartes, Laplace, Nietzsche, Maxwell, biblical, religious texts, et. al.). There are demons, of course, and they are lodged within our very life and come from ourselves to ourselves—but no others. Fear those others not—for they are naught, but us bewitching ourselves! Of course, you will have noted that there is no good demon either. Craving/longing for it is one of our great deceptions.
Rest assured, this brief jotting is not the end of that—neither here, nor in life, nor elsewhere. And yet. we still act 'as if'…
---
Bramble
A desire rarely exists by itself in human life. Often, this desire is on a direct collision course with another desire: such is a common state of the human heart and mind: we want, we need, we long, we strive.
As desires collide, they do not automatically and harmoniously blend – when they crash and plow – they are propelled by one another in new orientations, they generate new paths, new directions, more collisions along their way: they tumble, perturb, disorient, aggravate, dislocate and fragment. This too is human life. It is uncommon, profoundly scarce indeed, that desire has as its goal a state which can be enjoyed equally by many desiring hearts.
Desire always wants its satisfaction, even on its collision course with its soulmate – a different desire also wanting its own satisfaction: want, want, me, me, mine, mine.*below
*We neither strive for, nor will, neither want, nor desire anything because we judge it to be good; on the contrary we judge something to be good because we strive for it, will it, want it, and desire it. (Benedictus de Spinoza, Ethics, Book 3, prop. 9).
---
dialogue with the devil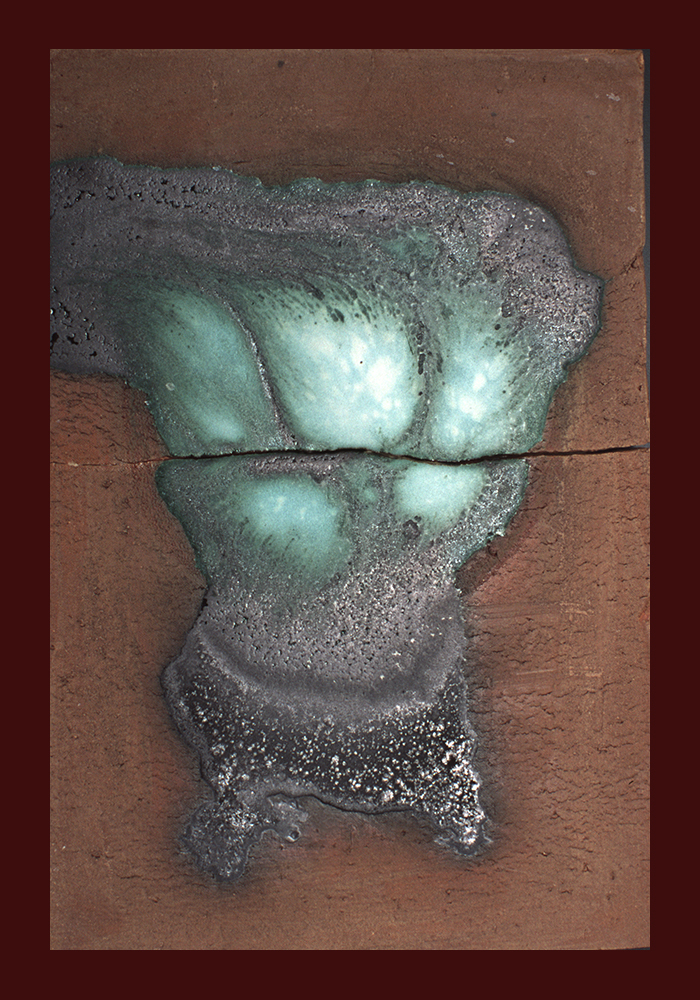 The deeper dialogue with the devil is most frequently that agonizing personal insight. It is so often a couched self-deception—felt, yet known—which has slipped into the mist-shrouded realms of our consciousness. We know through a glass darkly, that the agony is real and sweeping through our soul as we live each day. This intimate, destabilizing dialogue is, however, with ourselves. Descartes' evil, malicious demon (or others, e.g., Laplace, the bible, some contemporary writers) is a fiction in itself: an empty, human, non-substantial verbal pretension, devised to steer thoughts, imaginations and actions along a slippery path. Encounters with the devil are not so light or abstract as these pretend ones. There is no path on life's fog run. We can quietly whisper "if only…", as we address the dialogue we are about to encounter. Treatment is not faith or truth. What is fog, after all?
---
zero:time/space: but, here/now: there/then?
(holy smokes, Batman, even the Batmobile isn't fast enough)
Light escaping; captured at the edge: no edge to everything, but light, what are you doing here?
---
What is there, but what is? Is not existence everything? Surely, not two all existences! Am I not something?