---
---
0
Nothing occurs by itself
Everything occurs by itself
Every thing affects every thing
I exist
---
---
I
My philosophical orientations often lead me to present questions and utter statements — as framework uncertainties and mythic affirmations. Not usually easy and often disorienting. Well, there you have it! Why is there something and not nothing? What am I? Does matter matter? And, in the end (au fond le plus profond): is matter matter? Is there an 'it' au fond?
(And do not tell me I am bewitched by language; of course I am: that is not the problem).
---
---
1. herakleitus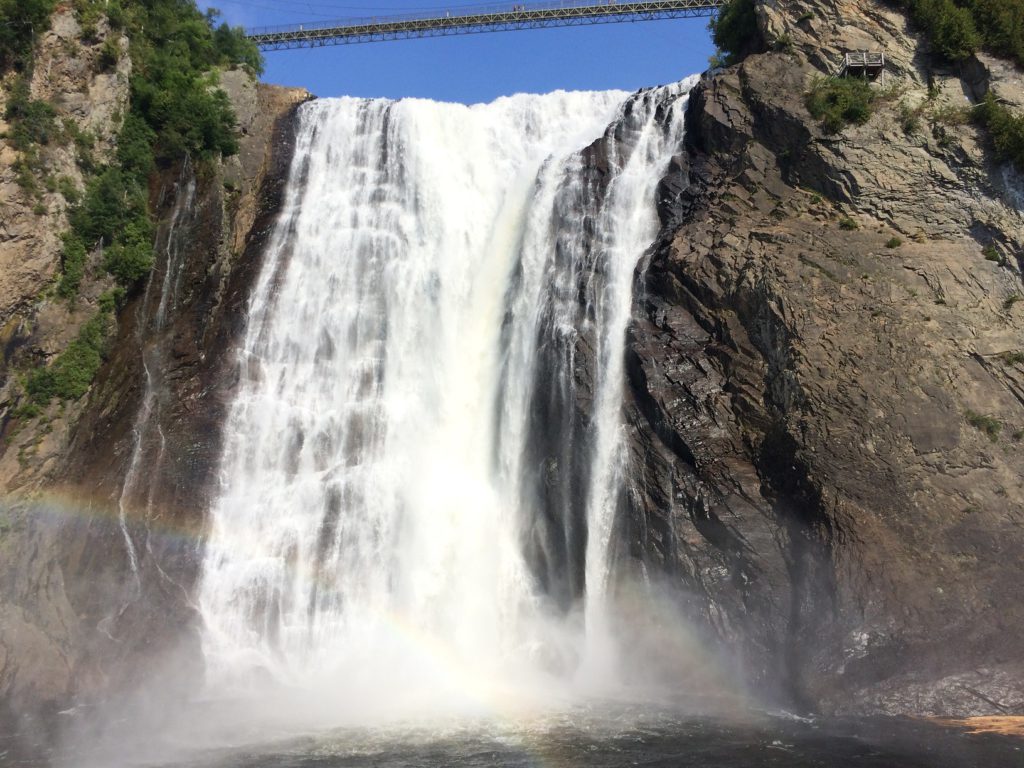 If I cannot step into the same river twice, can I at least finish the same sentence once?
---
---
2. standing on one foot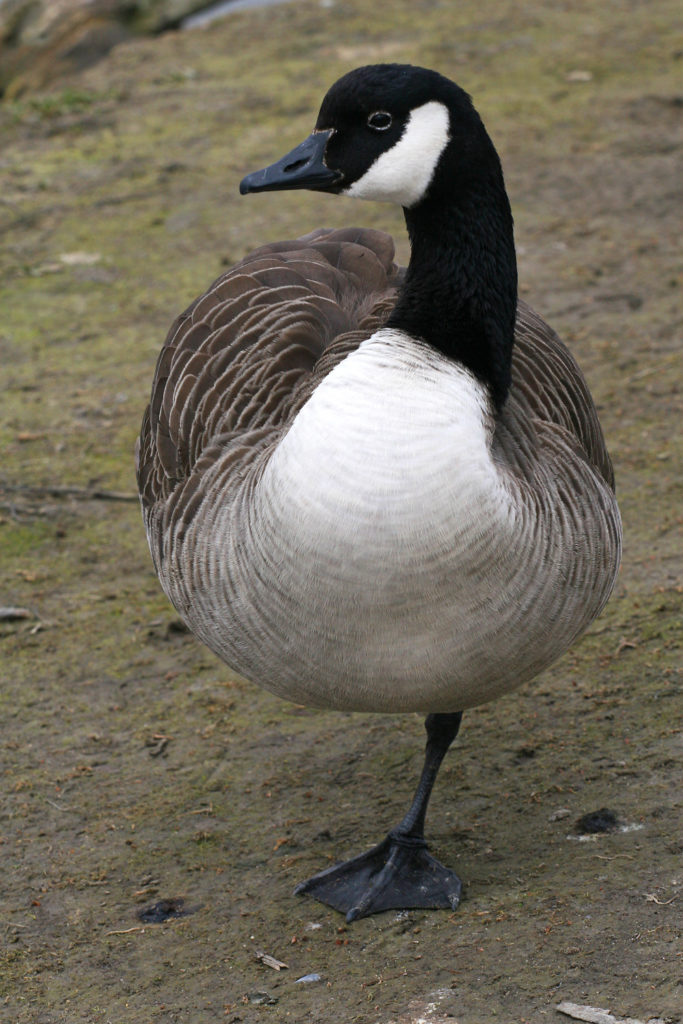 I think that whenever humans begin to talk or think about talking, or pick up a pen or pencil to write, or approach a keyboard ready to type anything at all, we are getting ready to express ourselves, to communicate with others, to present thoughts, images, ideas, feelings and perceptions, and similar phenomena in social or interactive dynamics. It is also reasonable to say that everything that we do and are, and have done and will do, rests on several fairly important premises. For myself, I think the most fundamental of these is that we humans are individually and collectively (so far) continuous, ongoing, and passably coherent within ourselves and the world over a period of time, no matter how short or how long. Without that premise's being operational, for humans, there is naught. I agree, of course, that many of these words are somewhat vague, perhaps whimsical, and obviously equivocal (coherent, really? continuous, surely not, and what could time possibly be, pray, tell ?). So what! What isn't? Every thing or utterance loses its dynamic center under a bifurcating, probing gaze, and disambiguation becomes elusive — but, I was here yesterday, am today and will be tomorrow. I'd bet a nickel on that, sans hésitation!1.
Open your mouth, you/we are already on the path!
2.01 oops!
Rounding a corner and entering a room, when we inadvertently bump into a chair or a wall. We feel it, it hurts, and it stops us. We take note and, if we are still so inclined, we carry on. We can move the chair, trip over it, walk beside or around the wall, etc. We are not confused: the atoms and molecules of our bodies did not bump into the atoms and molecules of the chair or the wall. The subatomic particles of the wall or the chair were not in the way of the subatomic particles of our body. Our subatomic particles did not bump into their subatomic particles.
I, me, this I, bumped into it, the chair, that one.
Hold onto your hat! It is beyond windy where I want to go.
At this level of thinking imagery, contemporary physicists (quietly but boldly) intimate to us that these (really, really small) particles (of particle physics) are not actually particles after all. That is just a simple statement, there's more to come. The forces, packets/bundles of energy, the force carriers, the units (?) of the standard model, waves and fields, of the chair or wall and my body did not bump into one another (If only CERN were here when you need it — at the corner where we bumped). We, human scientists, have already noted a significant number(?) of sub-atomic particles (the ones that are no longer particles but certainly registered by the dynamism of CERN's research and probing analysis. It is dizzying for sure. 2
All I want is to grasp why I bumped, who bumped, into what, when. That is surely not too much to ask.
My brain neither sent me a message nor presented me with a representation of the world within which this happened. It did not talk to me about what had happened and tell me how to feel. As a living, clumsy, person, I found out by myself. I bumped into the chair or wall, etc. A body, mine, bumped into a body, the chair/wall. And so on… What is an account of what, after all?
1. I know it is a little passé to talk admiringly about René Descartes' Meditations. This little gem provided us with a good picture of certain traditional philosophical thinking of the era leading up to him, but really, he dropped the bomb of self-consciousness in our lap at the same time. We dwell on it today in the face of neuroscience and the conceptual game of the objective world, what is often simplistically called 'nature'. 2, It is amazing and a marvellous reminder to re-watch "Particle Fever", the 2013 documentary on CERN. Serious business, understanding matter, mass, reality stuff!
PS. If you bump into the goose pictured above, watch out, trouble is imminent! It is the very same goose that will attack you as the one you bumped into. (And the same you — do not get confused). This is not discombobulating yet, although it could tend that way without due diligence. Which self, after all this? Same?
2.02 on being fat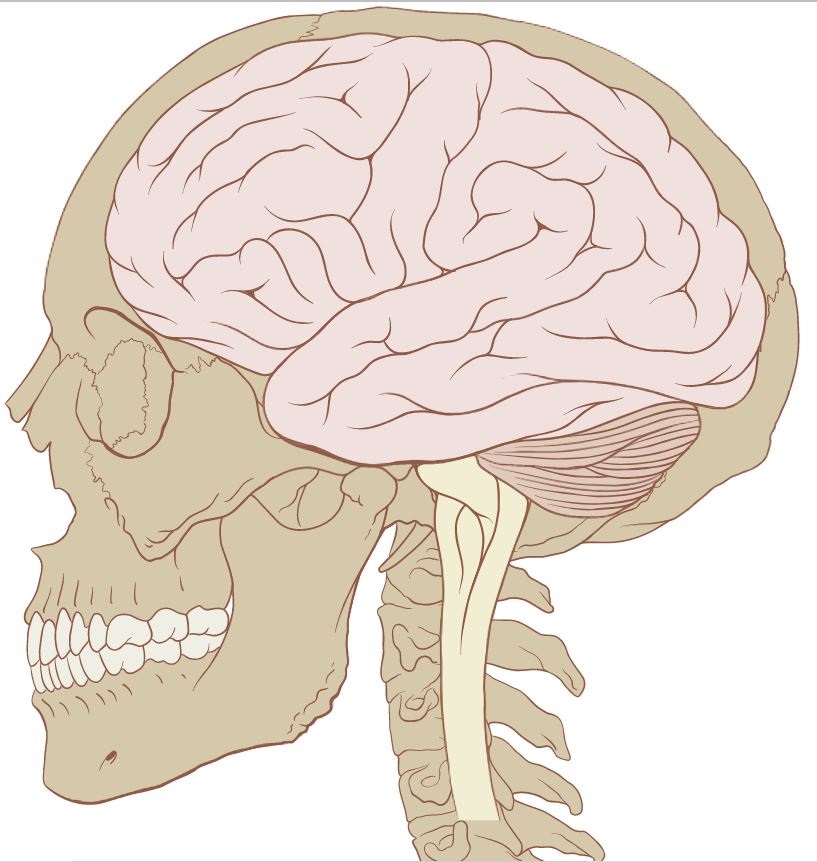 When we are thinking about the brain of any given person, or of all of humanity, we quite reasonably say that humans have brains. I have one, you have one, and so on. Grosso modo, this is a very good and fortunate state of affairs. It is, however, not without its fundamental ambiguities. No surprise there, I guess!1
It is peculiar to think that the brain thinks. It is equally peculiar to think that the brain imagines, plans, schematizes actions, decides what to do on any given day at any given time, about any given course of action, and similar thinking attributes. I know this seems counterintuitive in the 21st century, as neuroscience probes the brain unimaginably further than at any moment in human history. What can I say? This is, in fact, what I think. I do, after all, have a brain. Thinking is a human person's activity (maybe some of our brighter animal cousins also). Usually, humans know when they are thinking; brains do not.
The reason that it is peculiar to say or think these things, is that brains are not human beings or persons. Persons and human beings do a lot of thinking and imagining, and planning and acting, and picking up of objects and alike, and they certainly would not be able to do it in any significant way, if they did not have a brain. But, the brain is not doing this kind of stuff, the human being is.
Using a distinction like the mind/body, or the soul/body, or the spirit/body, or etc., as if we are talking about entities that could affect or another, is actually misconstruing what it is that a person or a human being is, and is capable of doing, just because they are a human being. It was wonderful way to try to get around couple of the philosophical problems and of course in the 21st-century we've come to realize that many neuroscientists and neurophilosophers make statements which strongly suggest, if not declare, that the brain does all of the things that in fact the human being, or the person, does. People and brains are not the same 'entity' — they are not the same, i.e., identical. In English , we say a person or a human being 'has' a brain. The word 'has' is certainly ambiguous and not fully understood.
So?
1 Philosophical Foundations of Neuroscience : Maxwell Richard Bennett and P.M.S. Hacker, 2003, Wiley and Sons; Neuroscience and Philosophy: Brain, Mind, and Language: by Maxwell Bennett, Daniel Dennett, Peter Hacker, John Searle, 2009, Columbia University Press.
---
---
2.03 looking and feeling
Once philosophers and other common people had realized that the human grasp of what the world was/is, is inevitably intertwined in such a way that we do not know things as they exist in of themselves, that is to say, independently of what we take them to be, we all started to feel boxed in. It certainly plays an undefined role in profound anxiety — angst.
On top of that, is the growing awareness that god actually is dead, or, heaven forbid, never was. What holds it all together, pray tell, if this recognition were even remotely true?
One of the more frustrating elements of being human is that we know that reality is not ultimately reducible to us. Along with many of us, Sartre was painfully aware of this and as we know it gave him grief. Well, of course he is not alone, but not everyone senses this with grief or hopelessness. We are, of course, aware that we have our sense, our grasp, our perception, and our thoughts about what we refer to as reality — they are sort of all that we have of it, but they are not actually all of it. Actually, hmm?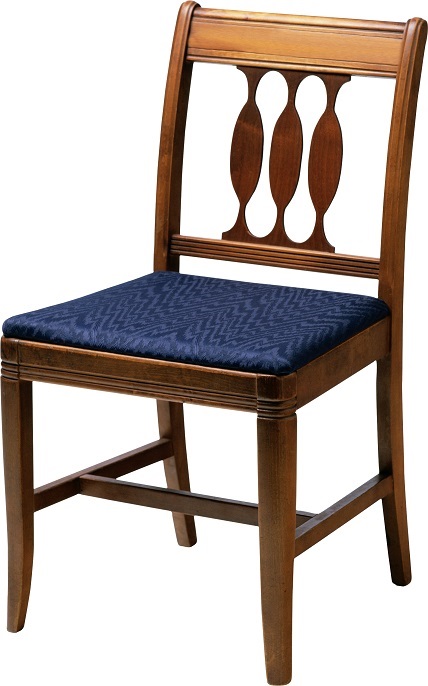 Not that I think that there is a thing in itself, where we see the table in front of us as we sit on this chair. The table is there, and the seat is here: they are the things. It's just that everything that they are, is not only what they appear to us to be. This 'other' is not something other than the chair — yea, but…
So, of course the question naturally arises, what else are they, than what we take them to be?
It's unfortunate, but happily so, that there is no philosophical counterpart to CERN.
---
---
3. if and
There is no possible world without imagination. There is no imagination without an actual world. Possibility is not actual, it is imagined: I reiterate to emphasize. Is pure possibility the opposite of pure actuality? Pure? Some people would say that imagination is a form of thought. I could not disagree, even if I tried.
Imagination is a primal form of thought, ground to many others, interwoven and randomly dispersed with reflection, deliberations, planning, speculating and navigating adventurously or in suffering. It is alive and active in individuals, our collective life, complex memories, and many forms of dynamic creativity — often seeming to have deeper origins, apart from, entwined with and before the beginning of all time and such matters. And sometimes, not infrequently actually, abstract and conceptual thought is at the origin of imagining, and not infrequently this form of thought follows upon imagination.
How could any of that possibly be true, pray tell?
---
---
4. of bottoms and tops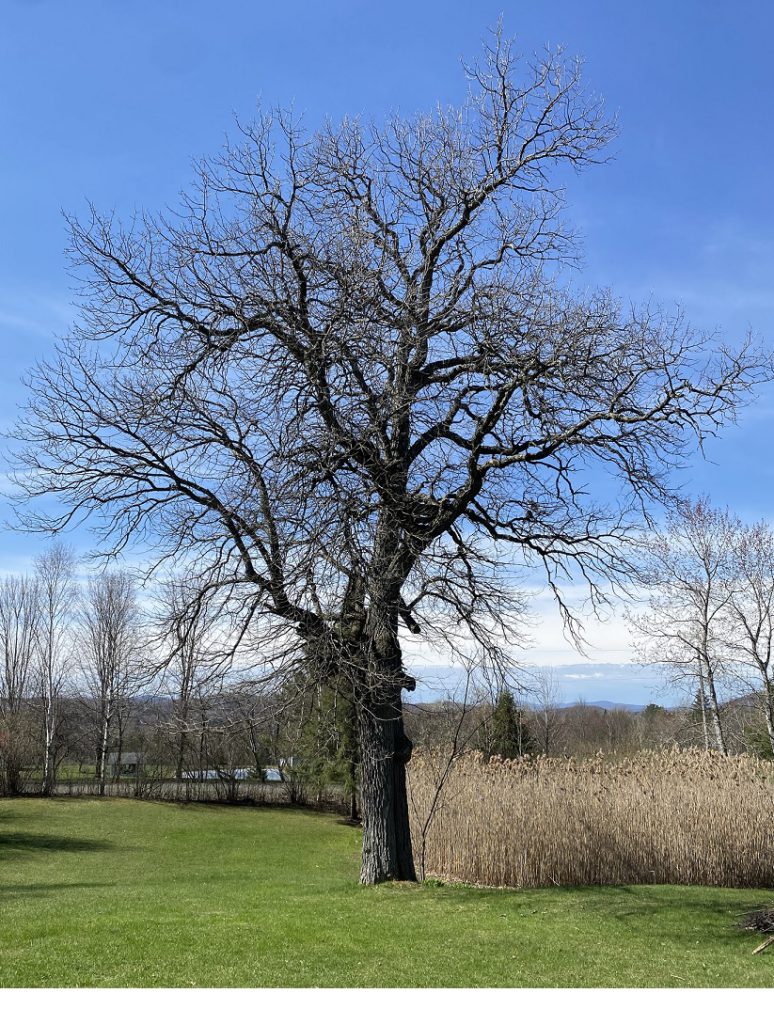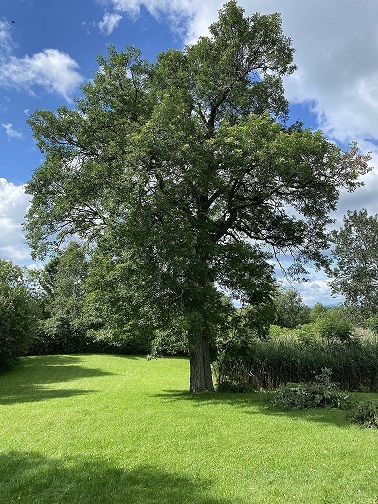 I think it would be fair to say, that in my deepest, most hidden self, namely, the one which somehow I believe myself to be: I am an almost completely functional, significantly cognitively dissonant, and occasionally, a calmly turbulent, set. And sometimes not — imprévisible.
How that could possibly be, is, of course, an elusive sense of who or what it is that I am. (Or you are, surely.) I cannot begin for a moment to articulate and make clear what precisely that means in any straightforward way. Forgive me or not; that does not matter.
I accept that everything that there is, namely, the universe in which we live, the totality of all existence (the subterranean base of everything) is constant movement — an odd metaphor for something which is actually no thing. 'It' is a bundling agitation, coherently dispersed energy, and non-specific, changing particularity. Do I know this? Certainly not! I jump past the formulae and equations of the particle physicists. Not landing anywhere actual of course. That's why I said I accept it. Besides, that's not the sort of thing you can claim to know without a chaos of counter claims — sigh!
I accept also that, like all other actual things, I am something which maintains its self (together), as what I am. I do not do this entirely by myself of course, because like everything else, I exist in a dynamic matrix. Not only Popeye says. 'I yam what I yam.' This is all taking place in the entirety of the interactive forces and interwoven situations which mesh and merge with us and have an impact on us, and in this case, me. I am only an example of water tension in the form of a living human — conatus, hmmm?
I wish I could say exactly what I think that the baseline for the deeper being of things, is. It is not enough, although helpful, to say that the underlying being of all this (what a word this this is) is a depthless, endless, full-less, ocean of quanta, quantum fields — just beyond the grasp of the mathematical equations and formulae which tie the mists and clouds together. I don't think that that is false. But it certainly doesn't help understand walking down the street, in any way, shape, or form. Especially if you are looking for a good espresso and especially, if you are feeling just great.
If what are called mathematical formulae do allow communication amongst specialty physicists, as if these formulae were a language of some sort, why cannot they be translated into what most of us think are conventional languages? What is a weltenchauung? Is it a trap or an opening?
OK good, so that's off my chest. Now I can breathe a little.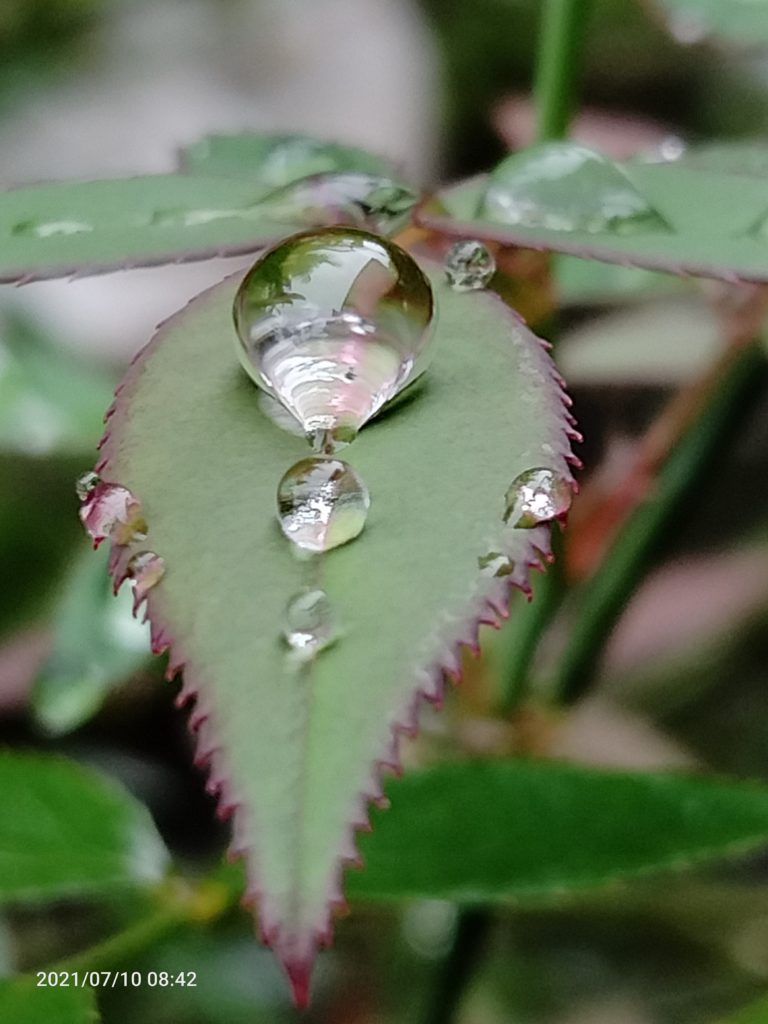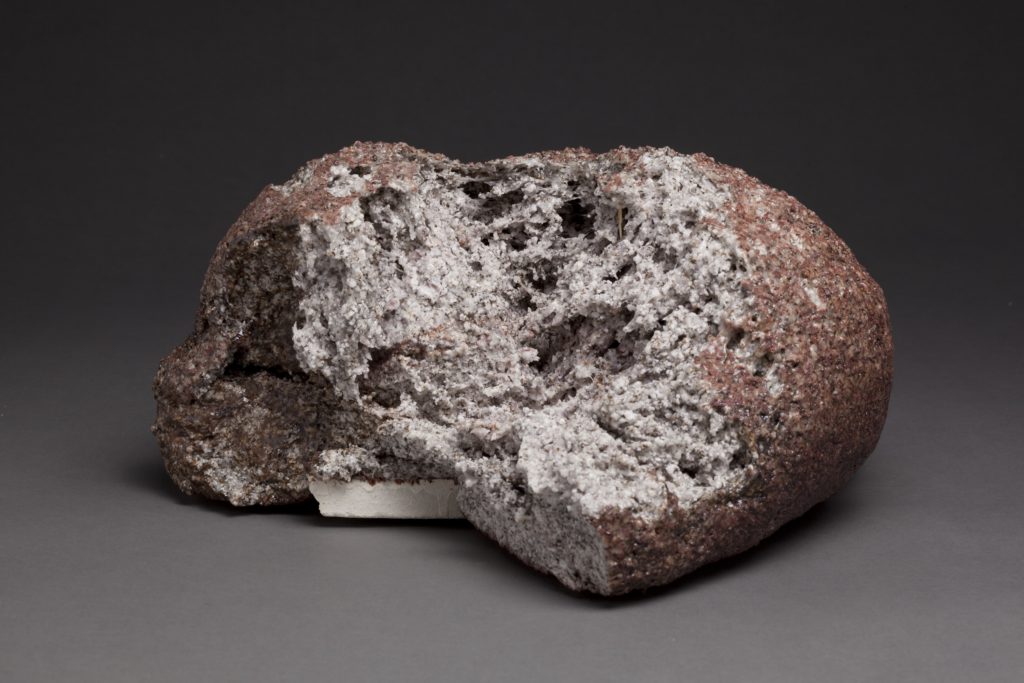 ---
---
5.01 in the beginning life and all (αρχή)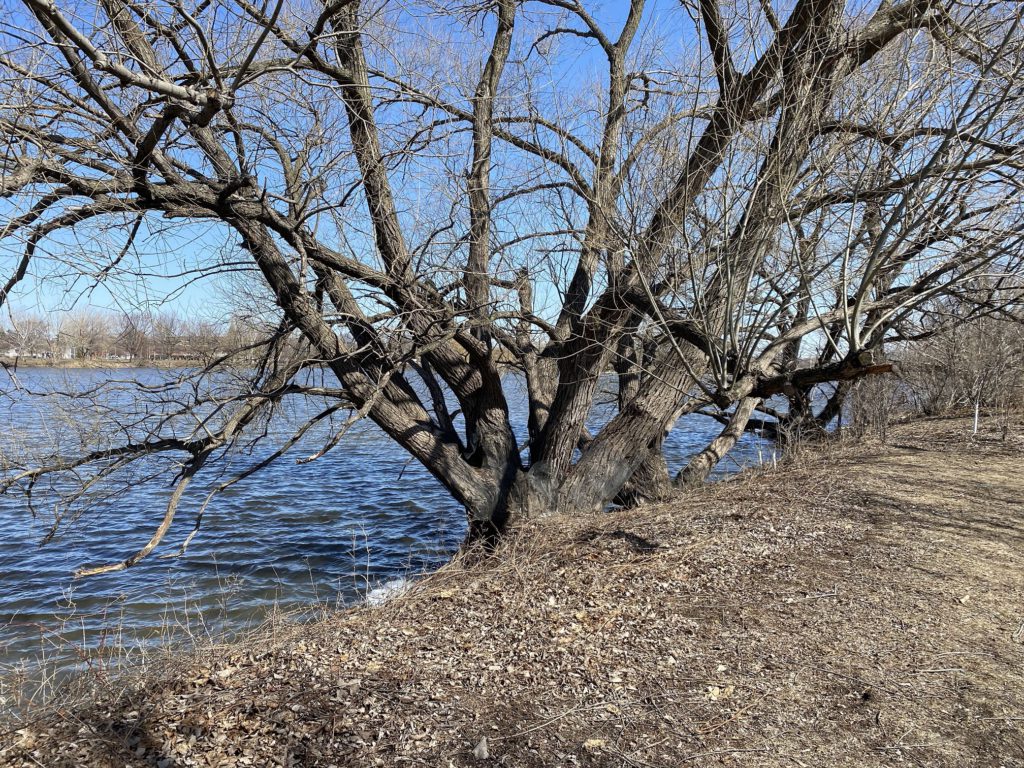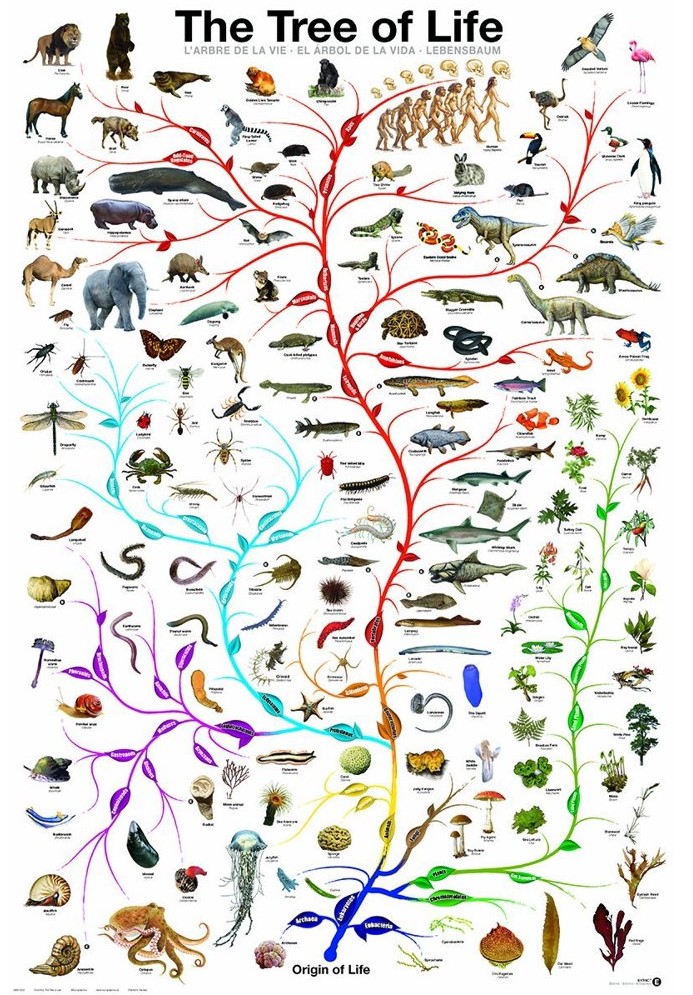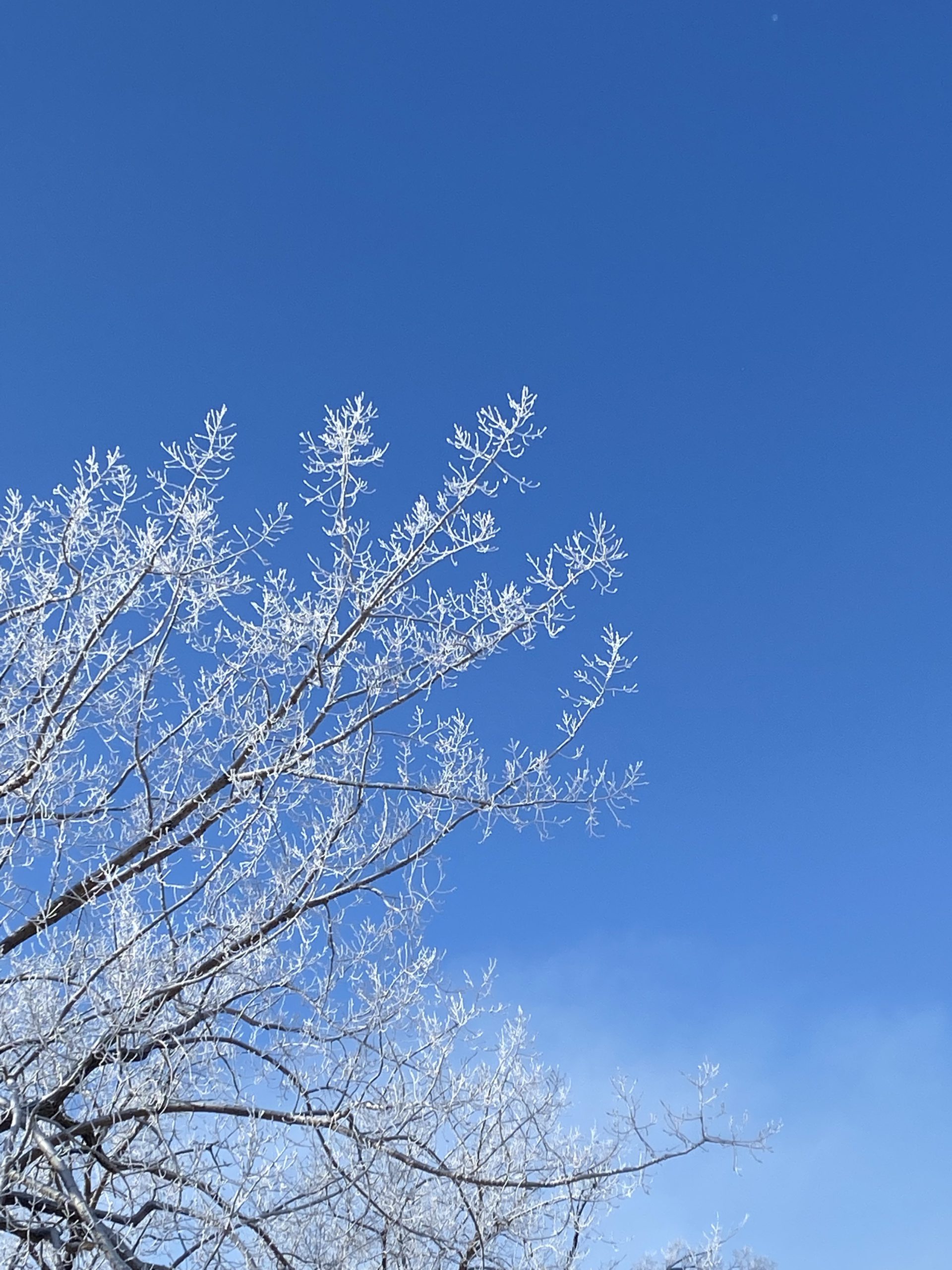 In the great tree of life, human beings are now understood to be a moderately small twig of an extended branch fairly far out from a major trunk link. In keeping with thinking over the past century and a half, scientists have garnered considerable support for the notion that humans are a derivative life form — a recent sprig. This is a marvel of insight!
It is an equally stupendous surprise to realize that this stem, human life, is quite aware of itself and is somewhat cognizant of the context within which it comes to be, has its being and ceases to be.
As is also painfully evident, we are disorientingly unaware of the when-where-how-why-what of our existence and nature. Oh, well, as the saying goes, "You can't have everything!"
Small addendum: this lack of deep self-knowledge, while crucial to our insatiable curiosity, pales by comparison when we look at our feeble comprehension of existence itself. Oh, well, as the saying goes, "You can't have everything!"
Of course, you can have everything! Because there is everything. It's just so far beyond our integrated comprehension that we are forever accepting limited ideas as adequate accounts/explanations for/of it.
We arose in it, not the other way around!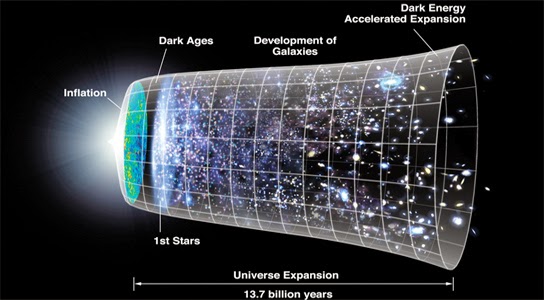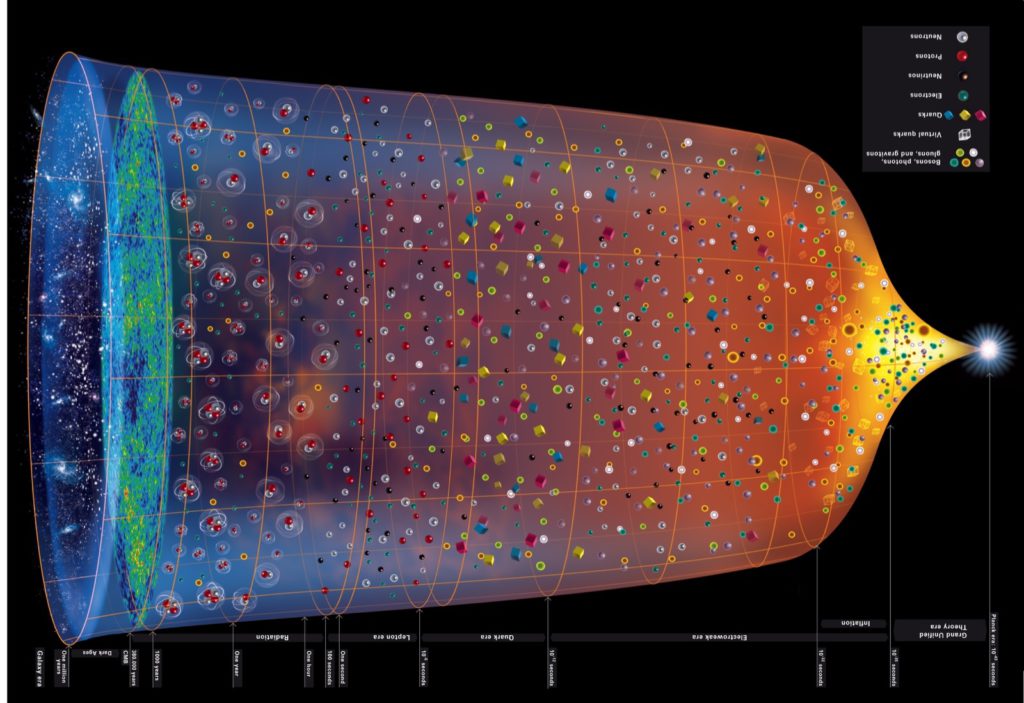 Could everything not be? That's a peculiar way of asking, why is there something and not nothing? This is not an unreasonable question although some would argue otherwise. How do humans generate such questions? How do we think the unthinkable? Is there any unthinkable? What does 'could' mean, I beg to ask?
Because I am a human being I cannot walk through a cement wall although I walk with ease through open air, and at the same time I actually breath it, the air, in, without which I could not live. After all is said and done, it is air, and I am human.
Why is this so obviously true?
It seems so clear to us that the cement wall is an object outside of ourselves, and that our body is also an object (are we it?), and they cannot cohabit the same space at the same time. Heaven forbid! This is an ancient truth which has lost its impact in the age of quanta — alas, what is an object, a thing, after all?1
What does the standard model of particle physics have to do with this, pray tell? Do its sub-units coexist everywherewhen? Exist? Alas, what is a sub-unit, after all? Are they 'in' this apple I am eating and 'in' the teeth crunching down on the apple? Are they in a fart? Oh, don't be irreverent — but why not, a fart is stuff also!
Existence is contextless context. Could it be otherwise? Modern thought mocks the uncaused cause and the causa sui, non?
Well, of course it does, but not because of Aristotle or Spinoza — without being really explicit about our current assumption: there is no god!
Without its completely outside 'other', modern thought is incapable of a deep and reasoned reply. There is none! What is a real circle?2 Is reality an illusion – gimme a break?3
---
1 What is a thing? Heidegger; Obliterating Thingness: An Introduction to the "What" and the "So What" of Quantum Physics, Kathryn Schafer· Gabriela Barreto Lemos
2 Philosophical Foundations of Neuroscience (Blackwell, 2003, Bennet and Malden); How the Brain constructs the world, (ScienceDaily, 2018), SISSA. Etc.
3 Hawking and Hertog — the universe as Hologram, go figure!
---
---
5.02 not to be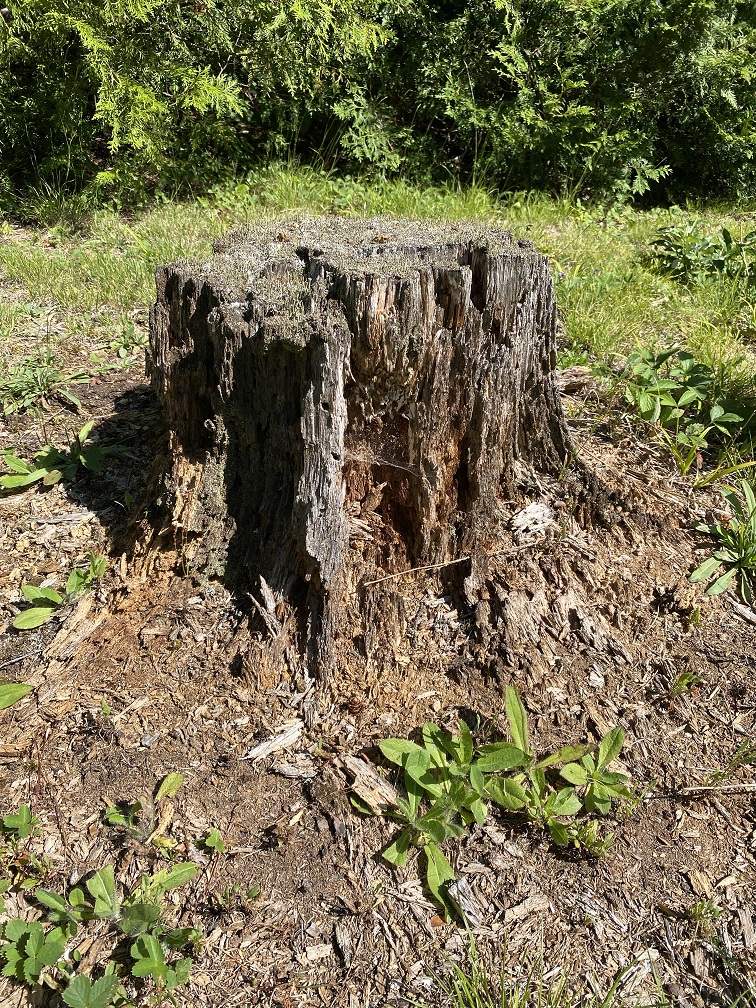 5.02.1 death
Death is not a state. When we talk about death as if it were a state, we are using language of the living, in the space and time, to talk about something which does not exist in the living, or in space and time. Talk about death is an inverse and slightly backward way of talking about nothing: that is to say, not being.
There are dead bodies, that's for sure. My dead body will not be me. Nor will yours be you.
That is not to say that now that I am alive, I have no intimate relationship with my body. It is, however, pretty clear to me that we do not really understand what the word 'my' means when we say 'my' body, even though I never confuse mine with yours.
Just to be clear, this confusion extends even to what we call my mind. My mind and my body are not quite me in my totality. I say that hesitantly, because I don't actually know deep down what my body is, or what my mind is. And by deep down I mean in the case of the body, stuff as deep as the undercurrent reality that scientists are trying to describe in physics with the standard model. I say that because of course, my body is a paradigm of a material thing.
We have an equally unclear idea as to what it is that our mind is. It's easy to say that it is our consciousness, or perhaps our self-consciousness, or perhaps our thoughts, or feelings, our imagination, or memory, or wishing about the future, or feeling despair at the loss of a loved one. Yea, for sure. It's the 'what' that is the problem non? The what covers, ideas, thoughts, consciousness, etc., — the whole shebang, as we say in the vernacular.
---
5.02.2 the word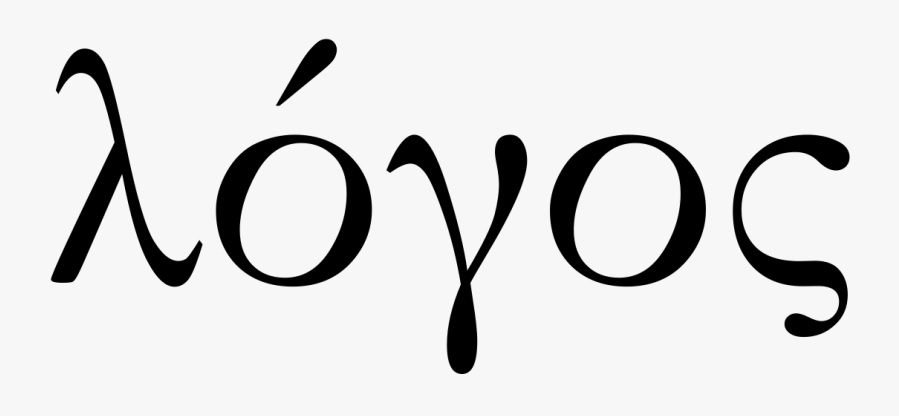 logos
In the beginning was the Word, and the Word was with God, and the Word was God. (John 1:1)
Logos, the word, is a chain-network which binds the human soul, the human mind, and the human heart to structure, order, and interconnectedness —guided forces and influences from without/within.
There is no god: he did not die as Nietzsche revealed, but only because he had already not been!
The world is before us, and we are in it. Our thinking of it does not make it, only our slight grasp of it, and even then, it is primal and we a flicker.
Cosmology is a tautology: an interwoven history that deeply binds them as deeply as genes do humans.
What is logic? Is it possible to be reasonable without being logical? Is the process of reasoning an orderly, integrated, interdependent woven fabric of logic and reason and rationality?
Are our human emotions, certainly what we call our passions, a logic?
Is there a logic to aesthetics? What is the logic of feeling?
Being bound to the earth by gravity is more freeing than being encapsulated in the womb of logic.
Is existence logical? Is reality logical? Is nature logical? Is human life logical? Is the existence of the earth at all logical? Am I a logical entity?
What is the human spirit if not a logical entity? What is an entity? Are entities logical?
The creation of an innovative idea, a new perspective
Are space and time logical; is space-time logical — it certainly is not a continuum? Are space and time a priori conditions for being annoyed? For being in love? For war? How are they, is it, a logical structure? Is any structure always logical? The standard model of physics is a patchword of found stuff not a formulated logos — we strive to make it so!
What is structure if not logic? If the Higgs is not logical, is anything? If a, then a: gosh, that's orderly!
There is no God: the word is not god — there is no beginning — and of what?
---
5.03 abhor a vacuum?
Is 'wave' a primal concept? What is radiation?
Can waves travel when there is nothing, and of course by nothing I mean nothing — not a hidden little something? Well, it seems that some can, and some cannot. This simple distinction is fundamental. What is mass? What is matter? What is this hand of mine which shapes this plastic clay, right here, right now? How quickly can a non-mass wave travel?
What could a non-mass wave be — hardly something called a 'thing'? A 'particle'? What game are we playing?
Nature does not abhor a vacuum. Nature does not abhor anything. Nature has no feelings, no emotions, no perceptions, no thoughts, concepts, or theories. And a vacuum is not just a human device for picking up stuff: it a state of empty ness! Non?
Some of its subsets — modes of nature itself — do abhor some states and have a wide range of feelings and emotions about such considerations: human beings, ants, gorillas, birds and honeybees, and catfish, perhaps. But not nature itself!
---
---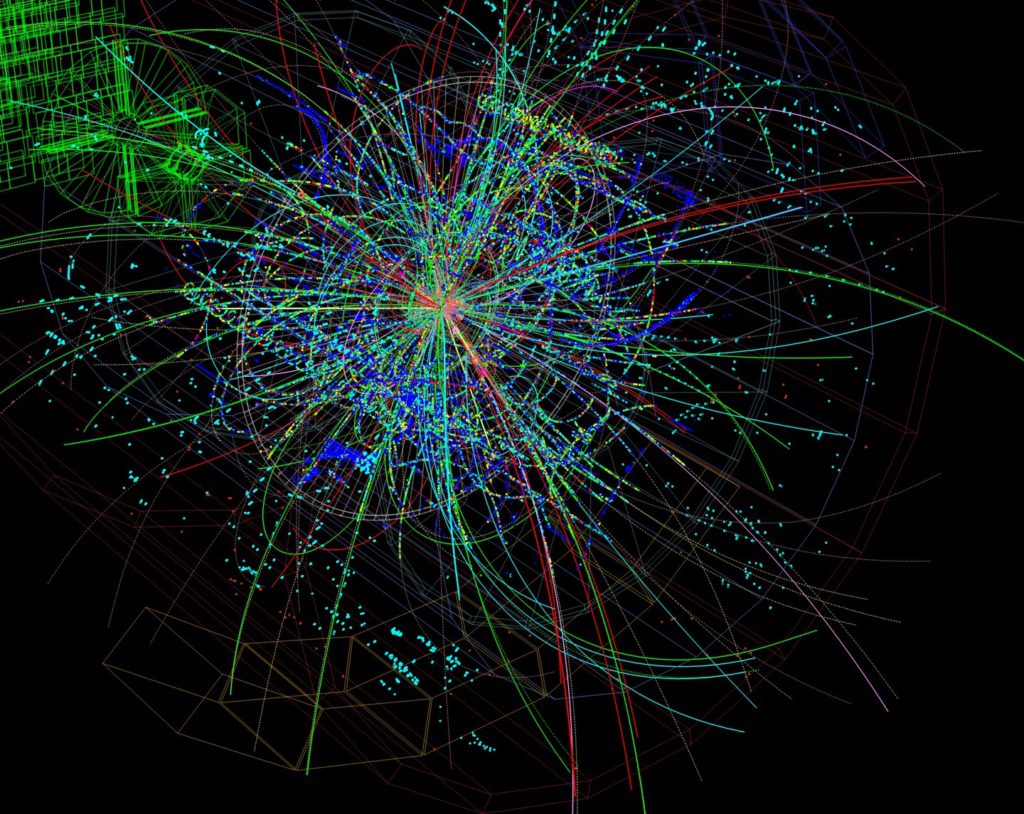 6. spelunking matter
Pardon me for a sidebar discussion: the other day I watched a documentary for the third time, I go back to it every once in a while when I forget the emotion, passion, focused energy, brilliant and frustrating insights which are so often in play and having a real influence in the realm of advanced scientific discovery and experimentation. When I become flippant, this reminds me to be respectful.
My main interest in all this is see, to sense and perhaps to grasp a hint of how far humans have pushed their ideas of matter/mass, nature, reality, and the multitude of interwoven fundamental concepts of humans living in a material world. This realm excites me, confounds me, frustrates me, awesomes me, etc., etc. The more we know, the less we know — what does it mean to know? But I digress. (Although its mass has some sway in my inner life).
The documentary is called 'Particle Fever' (https://www.youtube.com/watch?v=5Lx109jdGCc). If you go there, put on your patience cap.
Think of it as a 12-course meal.
Temper your intake. Digest. Bon appétit!
---
---
7. the word 'word' near but not at the beginning
Current language use and the inter-connectedness of today's words with their deep and mythic interwoven history, are a very rich ground for the complexity of the meanings and functions of the words we use. Simultaneously, they engulf (some would say ensnare) us in primordial world views and earlier value systems and beliefs, even about the very subjects we are investigating and attempting more fully to understand.
Creating new concepts and their frameworks is akin to genius, a set of actions which does not have a clear precedent, but which re-frames experience into a not-yet fully understood, or foreseen, order.
Thank you Nietzsche!
Can today grasp the plenitude of tomorrow? Or yesterday today?
We should remember that while the language we use interweaves us into many earlier world views as a provisions resource, it also presents us with structures and meaningful content against which we struggle and contend while building the world and its minutiae. Language is the breathing of the mind.
Breathing does not by itself construct worlds. It occurs within a world and sub-sets of a world and sub-sub-sets of a world — like turtles all the way down. And without it, we are not.
Language by itself does not construct worlds. Shaping, however, occurs with such sweeping subtlety that we are easily confounded. Language does enable several insights into our grasp of what is going on, and therewith, how we portray, explain and/or justify actions, theories and plans in the worlds within which we do live. But not by itself — neither its ephemeral origins within our vague consciousness of ourselves and the 'other', nor the neuron firing in temporal harmony as if by plan and purpose, or as if by cause and effect. Language does not account for itself. And yet, without it, we are naught
---
---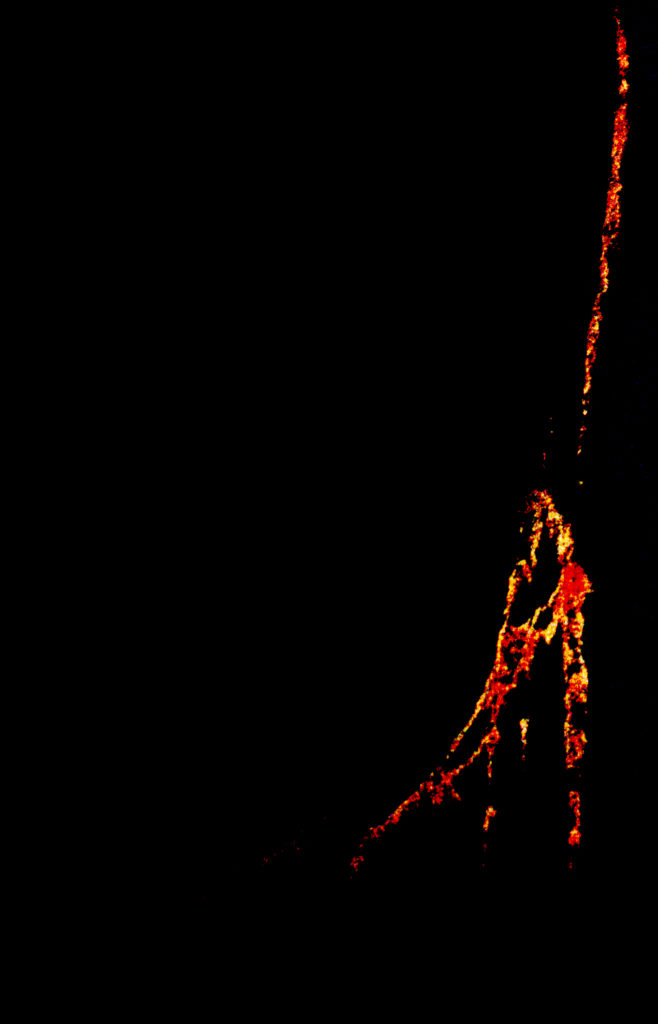 8. w.o.r.d.s ?
Reality is existence. Existence is reality. Words about things are not the things. Words themselves are things – not the same kind of things as the words are about, I hasten to add!.
The speed of light is not a thing. It is a measurement expressed in words, i.e., its cousin to a formula and what we call numbers. A measurement is not a thing, nor is its cousin the formula/number. Everything we measure entails time end space. (Sigh, that Singularity gives us amazing conceptual tumult, e.g., the beginning? of time.[i]
In popular thinking (like that expressed by these mostly ordinary words), light is thought to be made up of photons. It gets confusing for laypeople (which is absolutely everyone except a handful of super specialists). It is even more perplexing when it is noted and suggested (claimed perhaps?) that light has no mass (like its second cousin once removed, the neutrino). This kind of unease, arising from lack of understanding and the peculiar way ordinary language is repurposed in speciality physics, is exacerbated when over time as we are told that particle physics does not actually deal with particles.
For a layperson, the non-particle particles seem to get discussed in the analysis and break down of atoms and their components into even smaller things — a peculiar set of words in this already dramatically small realm. In this super small world of particle-less particles, there are not only no particles, but there are also no things. This is thought tumult conflated with obscure public claims about the nature of nature. Nature is, after all, all there is — generally thought to be matter in some form or another. How else to measure it?
It takes one's breath away.
I was a potter, after all. I made things, non? Like real things. The mug for your coffee and the sculpture on you pedestal. Not non-particle particles, although I guess they were there somewhere, non?
---
[i] Michel Foucault, Les Mots et les Choses, 1966. A painful and terrific, fun read if ever there were one.
---
---
9. timemist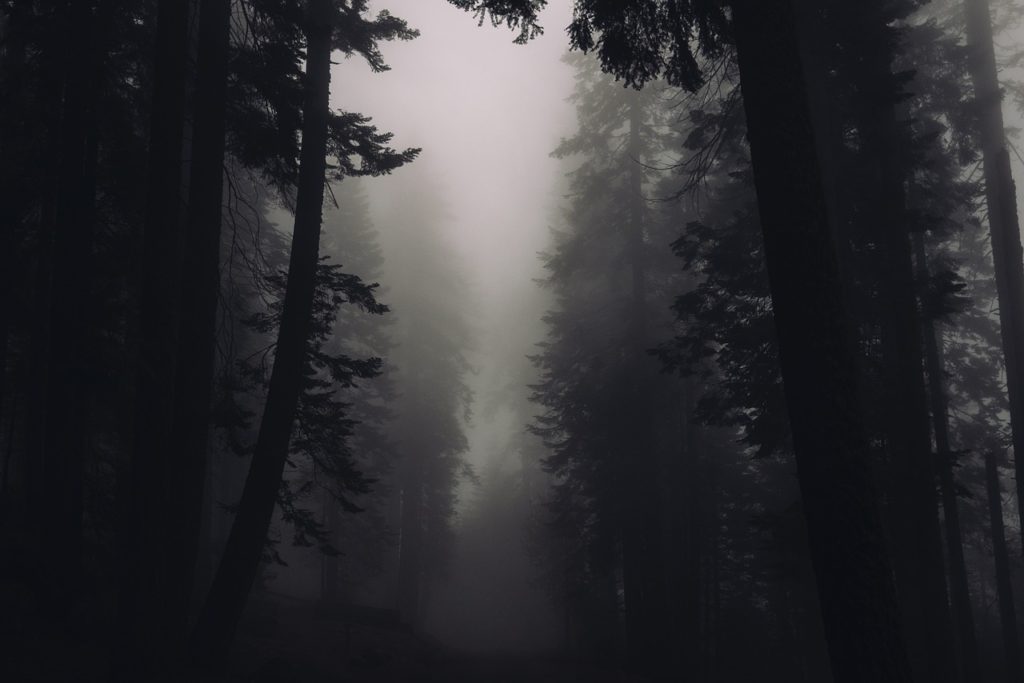 Time is movement. The experience of movement is duration, and the measurement of movement is thought time. Measured movement relative to the movement of another, is objective time. No memory, no time.
Space is occupancy. Occupancy as experienced is location. Location, as thought, is measurement relative to another. No I, no it.
Deep down, we do not really know why it is that everything is always in motion, whether it be the largest galaxy cluster or the smallest subunits talked about in the standard model, or for their cousin, the neutrino.
I don't know where anything is by itself.
Human beings tend to be obsessive about many, many, things, not least of which is the nature of baseline reality for all things, or existence itself. This is painfully and obviously true in physics for example, or in sorcery for example, and actually, for anyone who sits out on a dark summer night and looks at the stars or wonders, "what's up, doc?"
I figure the baseline existence of everything has no defined form, while being itself, dynamic. This is the sort of thing that you can not prove.
Actually, it's really interesting as a problem for reflection if something like that were true. How can you ever actually sit in a chair, have a thought, grow from a zygote into an adult human, come to know some of this – THEN, not be at all.
---
---
10. forgingpaths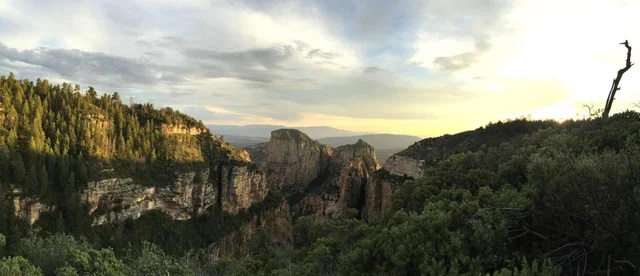 Being in a mist has the distinct but awkward advantage, that the things that you see, attempt to grasp, or use as guideposts, are obscured by the intervening grayness, wispy whiteness and endless droplets. Forging a path in the mist is mostly an inner task. Due to the fact that you are living, feeling and being in this mode, it is not exclusively an inner task. You are in it. If you fall off a cliff, sometimes it is metaphorical. Sometimes it is not, and you fall.
On the rare occasion that there are clear moments this is taken as a gift, occasionally a surprise, and not always welcome.
One of the disadvantages of being in a mist, is that what you see, attempt to touch, grasp, or get a hold of, or even try to think about or plan, is that it is rare and unforeseen when a clear, productive moment might come – or not.
Existence is not a mist. How I live in it, is. It is so now and it was so then, and I expect will be in another then, a bit later than this then. There is no road not taken; there is no road to take. Forging a path is creating the road – later said to have been the one taken.
Forging a path is a uniquely individual activity.
---
---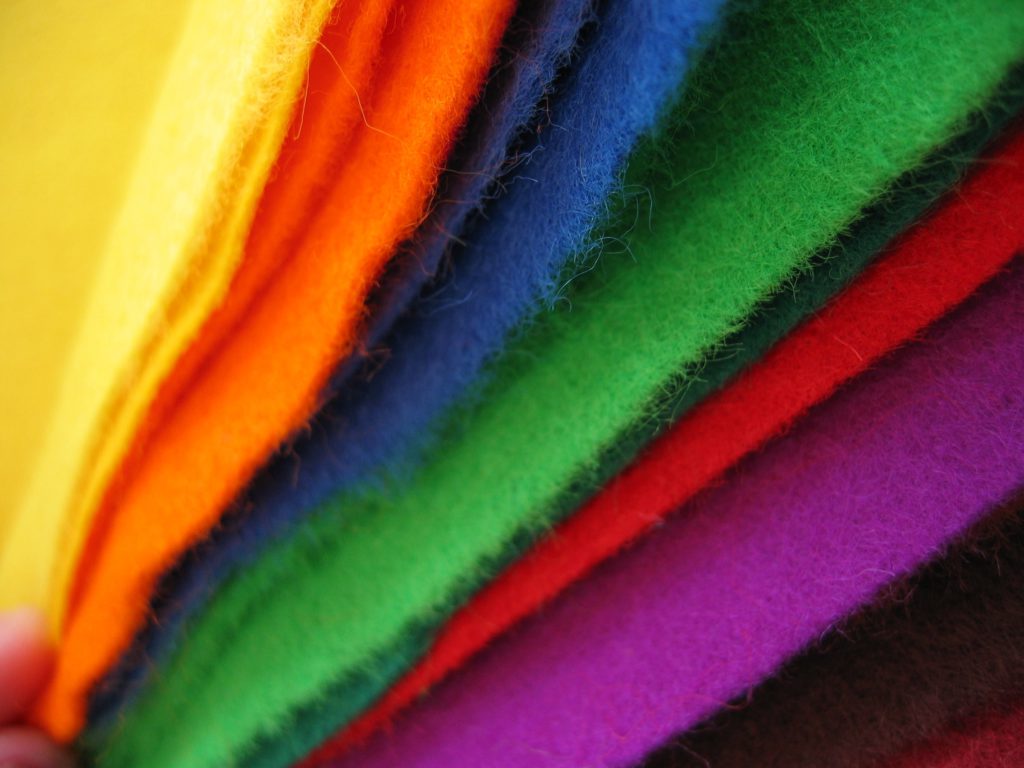 11. the a
I like the word 'the'. It seems to me to be a direct cousin of the word 'a'.
The cat is sitting on a chair in the red room.
A cat sitting on the chair in the red room.
The cat is sitting on the chair in a red room.
A cat is sitting on a chair in a red room.
The cat is sitting on a chair in the red room.
A cat is sitting on a chair in a red room.
The universe is the most remarkable thing.
A universe is not the most remarkable thing.
A universe is a most remarkable thing.
A universe is not the universe.
The universe is the universe.
All this is doubly so for what is called existence.
No the. No a.
Existence is a most remarkable thing
Existence is the most remarkable thing.
Words are not things — try as we might, we humans.
The structure of language is no more a mirror of the world than the early rationalists' thoughts were, or the early and ongoing idealists, and I would add, the objectivist-science words. Be careful where you tread.
No map is the path you are on.
There is no gap! Infrared is not visible: not because of the infrared spectrum.
---
---
12. yea, but…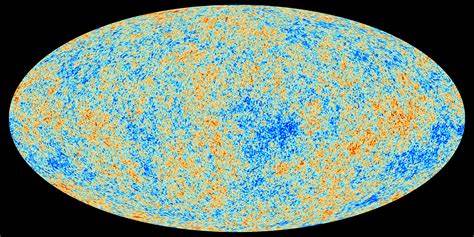 Without referring to what is commonly called the known universe, how far is it, do you suppose, to the edge of the actual universe, not just the known one? Who can imagine the whole?2
1. Spock's interpretation of V'ger's state of mind after a mind meld (Star Trek, The Motion Picture, 1979); 2 https://www.space.com/24073-how-big-is-the-universe.html
---
---
13. simplycomplex:deeplyknown

---
[i] TEDx, Winnipeg, Presentation by Jeff Hancock: https://www.ted.com/speakers/jeff_hancock. [ii] We wear the Mask: Paul Laurence Dunbar (1895), A Century of the Blues (Robert Santelli); The Blues – a musical journey, 2003 Peter Guralnick (ed.). [iii] Children's limerick to paraphrase the Poem by William Blake "The Liar". [iv] Dante Alighieri, Divine Comedy; Canto 1 Purgatory. [v] Limelight, lyrics written by Geddy Lee, Alex Lifeson, Neil Peart, of the musical band Rush, 1981. [vi] Sigmund Freud, Civilization and its Discontents: W.W. Norton and Co., 1989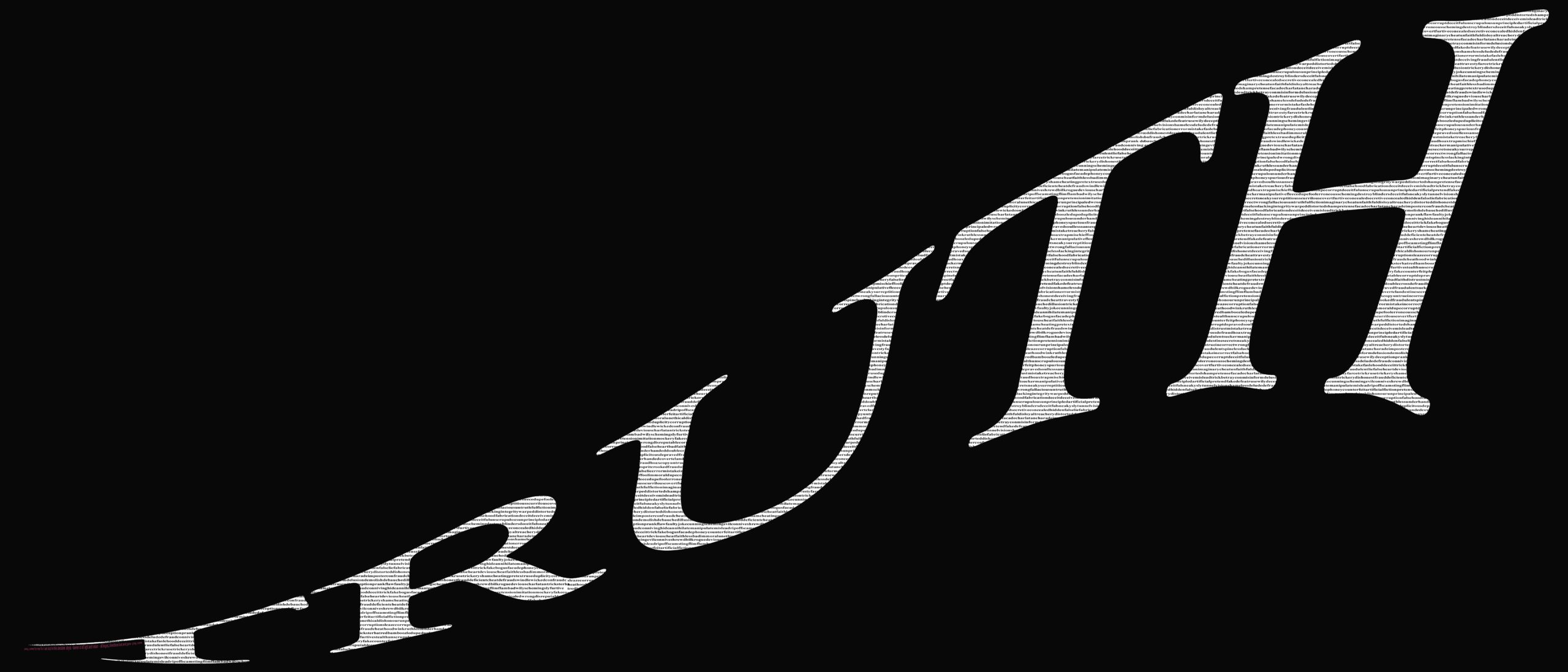 ---
---
14. yesnosomething
All beginnings of things occur in contexts, large and small; as do contexts.
Sometimes — most of the time — the actual, and deeper, beginning of things, is just outside our direct observation and straightforward recollection. Things come to be in their form which we perceive, note, discover, and think about: we come to know them and do not make them exist. Generally, unless we make or facilitate a thing like a coffee mug for espresso or a contemporary Space Telescope, it comes into existence independently of us. This orientation to beginnings, is about things, not about our understanding of them, and most assuredly not about our language about things, or about our understanding of the language about those, and all other, things.
Our understanding and languages about things also have beginnings and lives in contexts. We know this, we forget, we pretend otherwise. And that's OK: it's bigger than big, this something called existence. Not to mention the nothing!
It is important to remember that in human affairs and considerations related to human affairs, there is almost always a beginning to things. This is true, even when we consider something as common as material things like this chair, or as esoteric and small as atoms. electrons, photons, quarks and neutrinos, or, when we marvel at the seed of a giant sequoia and how this tree could grow so big from such a minuscule seed, or something as inconceivably large as the universe, can come to be what it is.
Be careful, saying the beginning of things is the Big Bang is decidedly not helpful — or clear. And, of course — the coming to be of ideas, images, sensations, judgements, emotions and our own actions, constitutes an area of considerable fascination and mind-boggling ignorance or comprehension. Not to say that neurons do not fire. They do!
Beginnings often are used to offer explanations for situations, occurrences, endeavours, mysterious arrivals, and so on. Our explanations need not include all beginnings to be acceptable as an account of any particular phenomena. Besides, they cannot so include — the mists are too dense and the compass too deep.
---
---
15. yesbut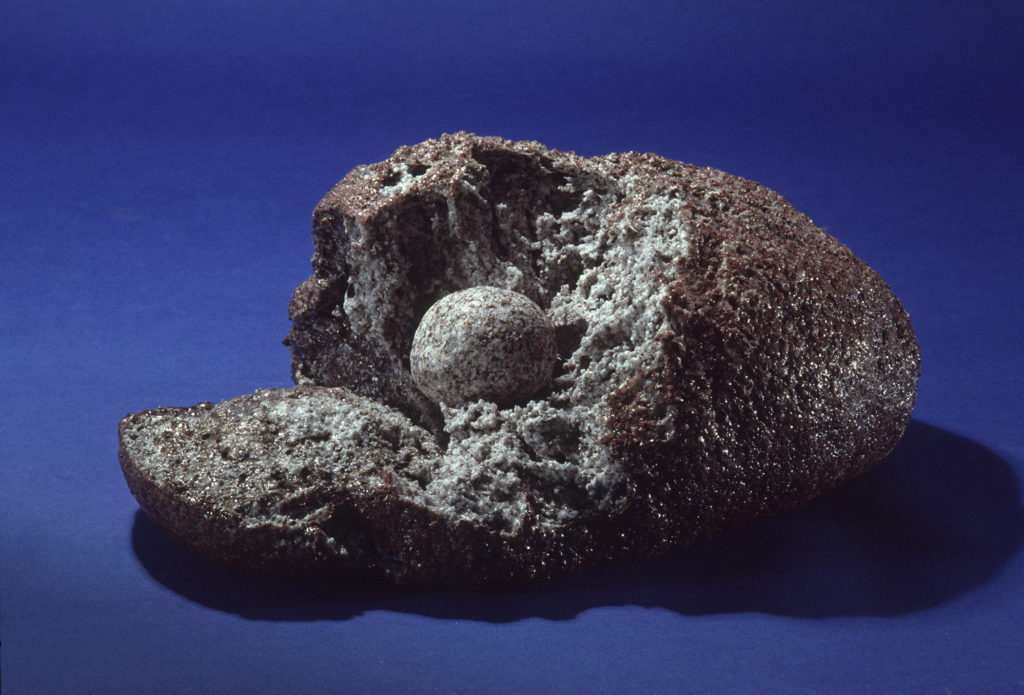 ---
---
16. baseline
I accept, that everything — the totality of existence including its subsets within which we live, move and have our being, (the really real, real) — is constant movement, agitation, energy, non-specific particularity and indefinitely large numbers of actual particulars. Every thing, all the flurries, is/are a mode/nexus of existence.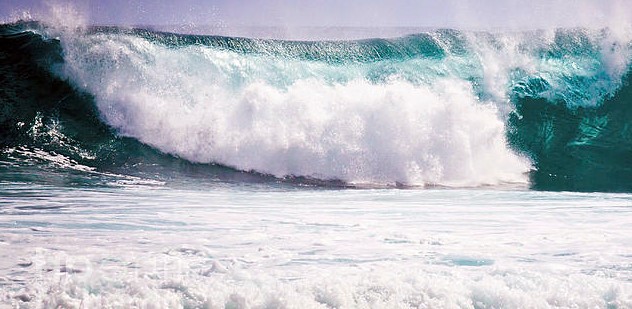 As with all things, I naturally cohere and have integrity of being. This simple fact is nestled within the entirety of all interactive forces and dynamics. They influence, interweave and interfere with me, have an impact on all humans and in this case, me. Sometimes, of course, the dynamism of the 'other' is greater than the capacity of coherence within that configuration.
As with any thing in such a situation, I, cease to be, should it occur. Some call this death. Death is not a state.
---
---
17. yesno
There is no more justice than there is karma.
---
---
18. bramble
A desire rarely exists by itself in human life. Often, this desire is on a direct collision course with another desire: such is a common state of the human heart and mind: we want, we need, we long, we strive.
As desires collide, they do not automatically and harmoniously blend – when they crash and plow – they are propelled by one another in new orientations, they generate new paths, new directions, more collisions along their way: they tumble, perturb, disorient, aggravate, dislocate and fragment. This too is human life. It is uncommon, profoundly scarce indeed, that desire has as its goal a state which can be enjoyed equally by many desiring hearts.
Desire always wants its satisfaction, even on its collision course with its soulmate – a different desire also wanting its own satisfaction: want, want, me, me, mine, mine.*below
*We neither strive for, nor will, neither want, nor desire anything because we judge it to be good; on the contrary we judge something to be good because we strive for it, will it, want it, and desire it. (Benedictus de Spinoza, Ethics, Book 3, prop. 9).
---
---
19. uh?
I came to be; I will cease to be. I did not come to be from somewhere else, nor will I return thereto. 'Come' and 'return' are inappropriate metaphors.
---
---
20. cogitoergo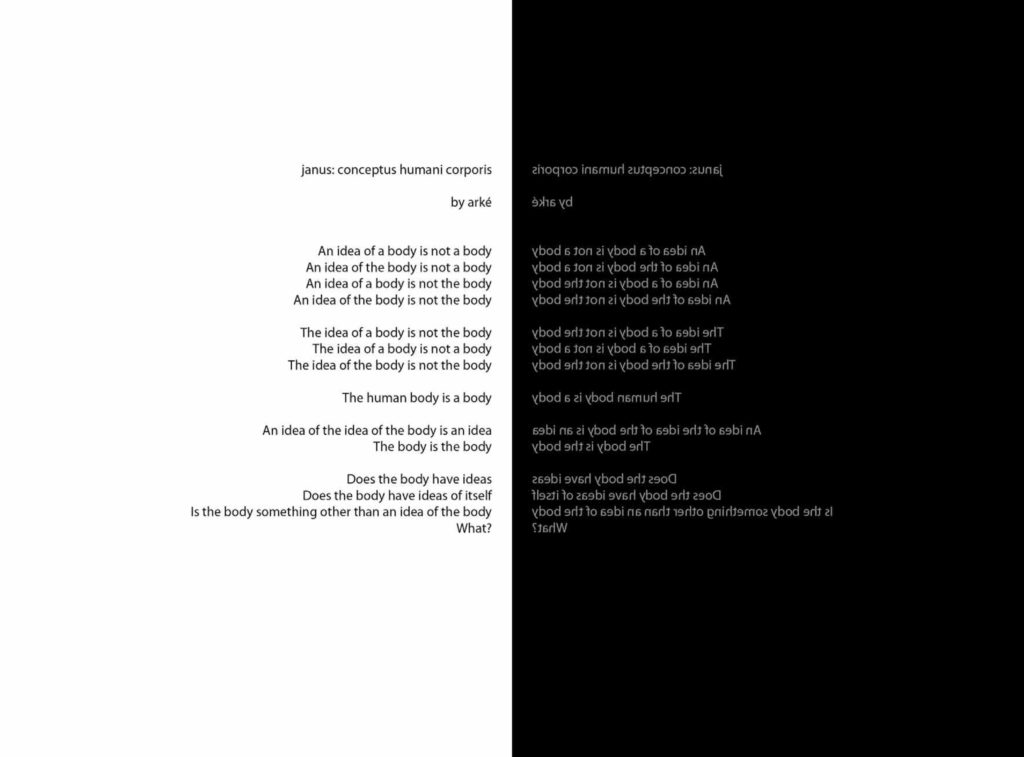 It seems fairly clear every morning when I awake and start my day, that I am lying in my bed and getting out of it to get going. Some days, this is a bit blurry, but really, I never lose my way. I am not my bed. It does not take very long (nanoseconds?) as I'm moving toward coffee, that I am immersed in my physical feelings and sensations (chilly floor beneath my feet, stiff knees as I go downstairs) and my emotions, imagination and thoughts take up an increasing amount of my attention and focus. This set of words has a deep hint of Descartes hidden in them, but the grammar belies actual human life which encompasses this and more. Distinctions, as they appear in words are only occasionally in the world. Happenstance. There is no necessary tie between our words for things and those very things. The painter's brush is not the anger in the portrait's face, nor is the brush stroke of 'just the right' shape, texture and colour.
Which I is this and which I is that?
I am not my bed. We are distinct from one another. What about the I which walks down the stairs? Distinct? Be careful, 'a' is not 'b' although they are intimate companions with innumerable, interwoven fields.
Navigating Scylla and Charybdis may best be managed by creating an alternate route. Such a move will shift the mythos and entail creating a life-boat just in case.
It is not our language which bifurcates the world although it is often thought to do so — look to one's self!
---
---
21. time
There is no returning, as has always been known by those who dwell in time. Time is remembered movement. Time is movement!
---
---
22. if
There is no possible world without imagination. There is no imagination without the actual world. Possibility is not actual. it is imagined. Some people would say that imagination is a form of thought. I could not disagree.
Imagination is a primal form of thought, ground to many others, interwoven and randomly dispersed with reflection, deliberations, planning, speculating, lying or navigating adventurously. It is alive and active in individuals, in our collectivities, complex memories, and dynamic creativity— often seeming to have deeper origins, apart from while comfortably entwined with and before the beginning of all time, and such matters.
How could any of that possibly be true, pray tell? What if it were not?
---
---
22. photonic contrails
zero — timespace — here/now: there/then?
(holy smokes, Batman, even the Batmobile isn't fast enough)
Light escaping; captured at the edge; no edge; but light, what are you doing here?
The known universe — a grain of sand, a mathematical point — no more.
What is there, but what is? Is not existence everything? Surely, there are not two all existences! Am I not something?
---
---
23. space
Existence does not occupy space. Some modes of existence are so small they do occupy space and some so very small, that they do not occupy anything at all. Some modes of existence are so large that they are empty within, while making space as full as it is. Is this dimension(s), hmmm?
---
---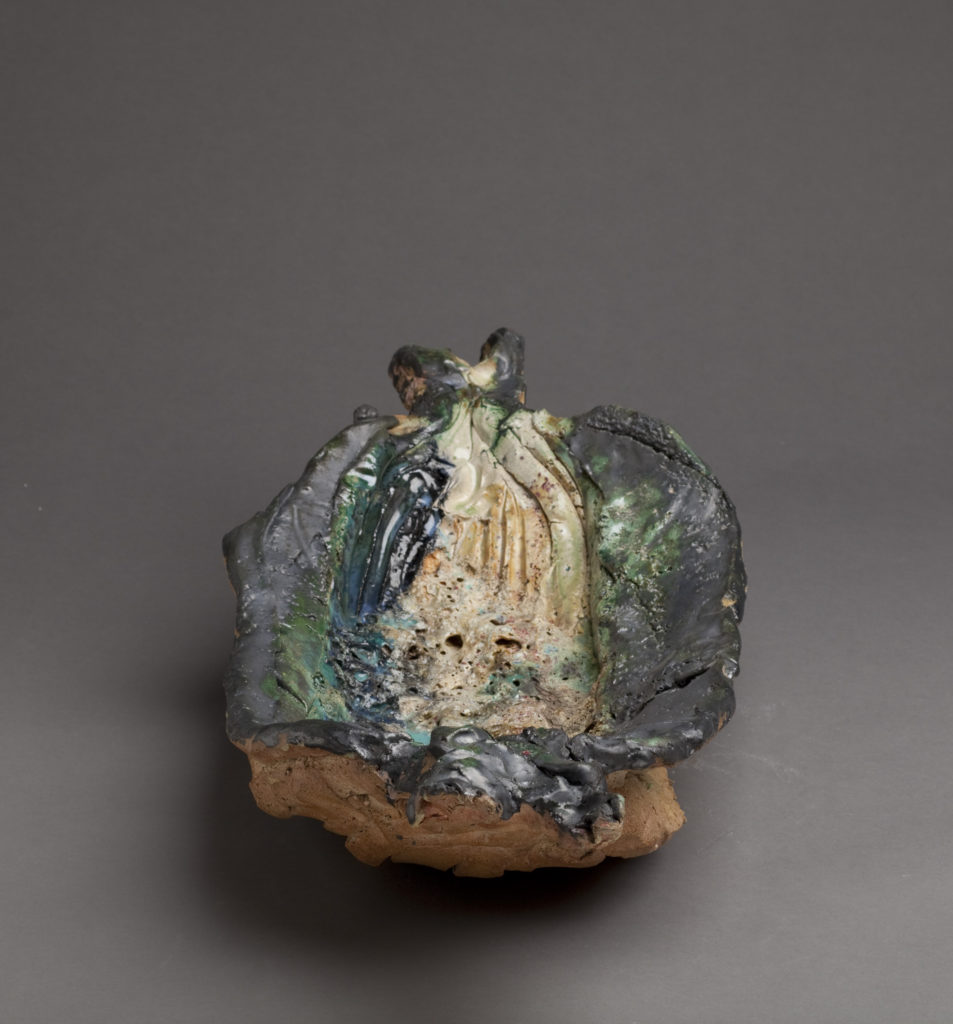 24. awakening:illusion 1.0
It seems fairly clear every morning when I awake and start my day, that I am lying in my bed and getting out of it to get going. Some days, this is a bit blurry, but really, I never lose my way. I am not my bed. I am not the day. It does not take very long (nanoseconds?) as I'm moving toward coffee, that I am immersed in my physical feelings and sensations (chilly floor beneath my feet, stiff knees as I go downstairs) and my emotions, imagination and thoughts take up an increasing amount of my attention and focus. This set of words and the sequence of them has Descartes hidden therein, but the grammar belies the myth. Which I is this and which I is that?
I am not my bed. We are distinct from one another. What about the I which walks down the stairs? Am I distinct from it? Whoa — exit stage left! Neither a cartesian nor an empiricist be! Enter stage right — the human! Yah, yah, I know. What is a human (really), really?
Navigating Scylla and Charybdis may best be managed by creating an alternate route. Such a simple move will shift the mythos, and could entail creating a life boat, just in case. Not like the one above; it sinks.
It's not, however, without its hazards: holograms to left of us, looped simulation donuts to the right, brain hallucinations to the left of us, illusion selves to the right.1
And here I am, stuck in the middle with you! (Steelers Wheel)
1 idiosyncratic gratitude: Genesis 1:27, Parmenides, Tao, Nicholas of Cusa, le vécu, , Buddha, Spinoza/Nietzsche, life, light/darkness, Democritus, Hume, natural science, quanta, yesterday…(help, it's losing me).
---
---
25. 1.001
Language is a gift of such immensity that it's fullness frequently escapes our notice, let alone our comprehension. Its intricacies so fine, we cannot plumb them all and have them on instant recall. Its harmonic connectedness with the fabric of our mental life so complete that we live with them as if they were the same — yet distinct. Identity, difference, similitude: interwoven, interdependent, separately together. Caution is the companion of confidence, doubt is the heart of faith.
1.002
It would be most peculiar to say, and to believe that it is true: that the brain is experienced by a person. That is to say, the brain of the person is experienced by that very person. It would be equally odd, perhaps foolish, to say as I clinch my fist, that I experience the nerve activity which stimulates the muscles to make my fist contract, and that I sense the ephemeral cross-cranial/brain activity which gets the whole processed started (we are told). But, hold on here — I do experience a tensing of the muscles and the closing of the fist and the forces that seem to be involved in my (the) power of closing the fist. But it is very peculiar to think that we experience the brain, the neuron firing, the electron flow through all the nerves and muscles, and the muscle-stimuli in this simple action. We do not.
Not only do we not experience these inner, subtle, but powerful activities that are going on in our body as we do certain things, like picking up a fork, going downstairs, etc. It is equally peculiar to say that the brain thinks about what is going on, as I am clenching my fist. As far as I can tell, the brain does not think.
We, human beings, fortunately, do think. In that thinking process, of course our brain is extremely active (we are told by videos, wave-pattern activity charts, colorful line graphics of brain activity, etc.), which for us is a true benefit. But the brain itself does not think, and the brain does not imagine what it is that's going on, or about to happen with my body as I clinch my fist, or walk down the stairs. I, on the other hand, experience all of those bodily actions and often enjoy it, until I make a mistake. My brain does not make a mistake.